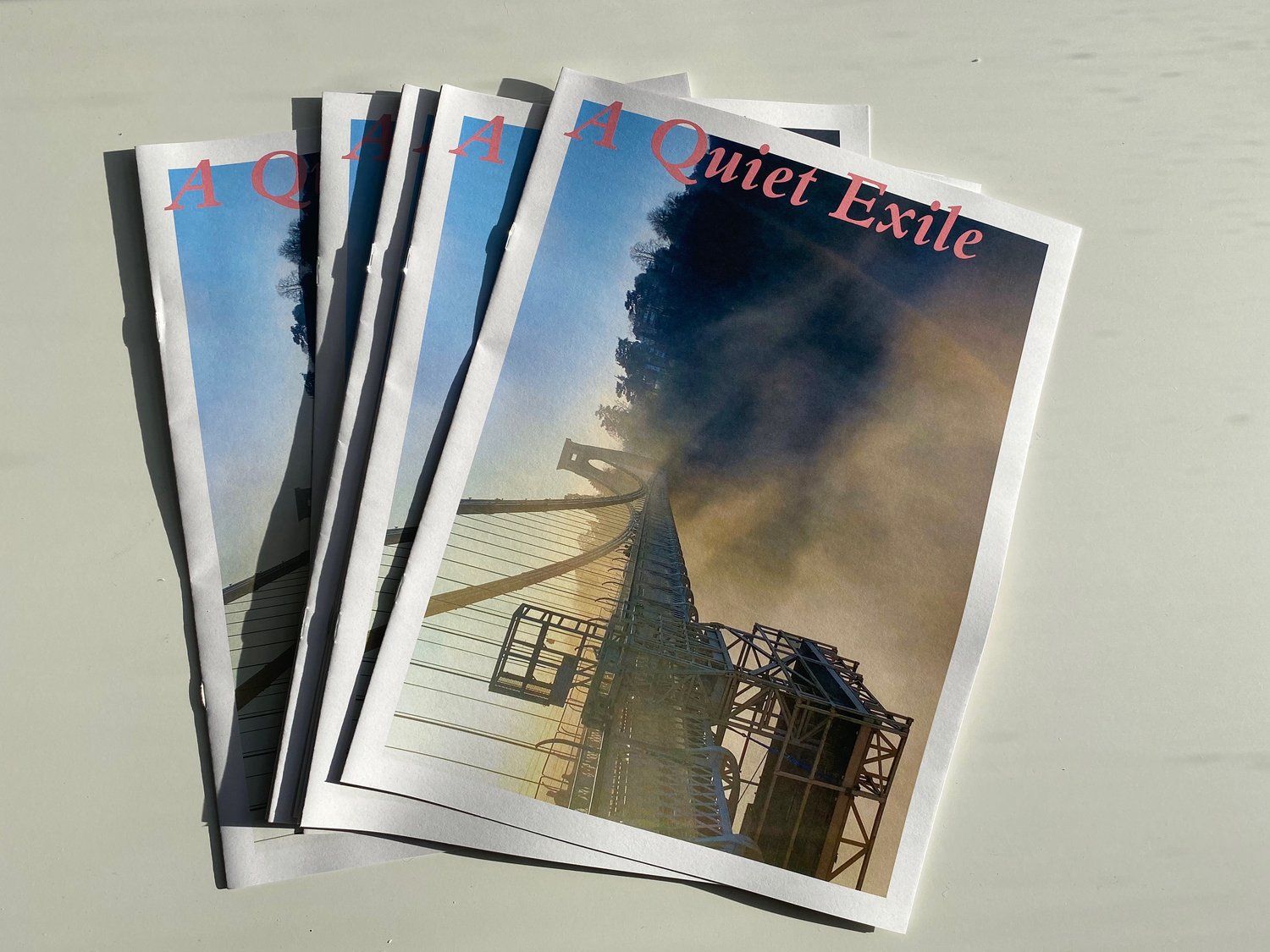 A Quiet Exile
Rhys Morgan, is an interdisciplinary artist based in Bristol. His work often explores ideas around information and power structures and how they interact with queer life.
In July 2020, 'From the Field' audiences were invited to visit to Rhys' website and step into his world; experiencing a page of ever evolving text, video and still imagery that exposed the slow, steady, diaristic nature of the domestic everyday that has been intensified and refocused through the parameters of lockdown.
This short publication is a new iteration of these reflections on ideas of 'separateness' which have gained a sense of universality through periods of lockdown and isolation.